Everybody's Got to Learn Sometime
The Korgis
23 hours ago
Together in Electric Dreams
Phil Oakey
23 hours ago
Don't Stand So Close to Me
The Police
23 hours ago
Forever Young
Alphaville
23 hours ago
Say You, Say Me
Lionel Richie
23 hours ago
Where the Streets Have No Name
The Ullman Boys
23 hours ago
Missionary Man
Aretha Franklin & Eurythmics
23 hours ago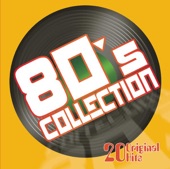 Broken Wings
Mr. Mister
23 hours ago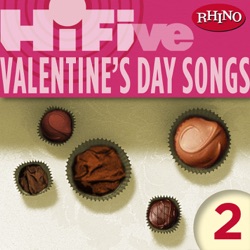 Waiting for a Girl Like You
Foreigner
23 hours ago
Shandi
Kiss
23 hours ago
Daha fazla göster
Totally Radio 80s canlı
Just for Hits & Giggles
Totally Radio 80's is a Australian digital radio station owned and operated by Totally Media. Best known for musical genres such as 80s.
Kategoriler:&nbsp
Oldies, 80s
Frekanslar Totally Radio 80s
Adelaide: Online
Brisbane: Online
Kanberra: Online
Gold Coast: Online
Melbourne: Online
Perth: Online
Sidney: Online
Daha fazla göster
En İyi Şarkılar
Son 7 gün:
1. Men At Work - Down Under
2. Jim Diamond - Should Have Known Better
3. Cher - I Found Someone
4. Bronski Beat - Smalltown Boy
5. Cheb Mami & Sting - If You Love Somebody Set Them Free
6. Owen Paul - My Favourite Waste of Time
7. Swingers - Counting the Beat
8. Michael Jackson - I Just Can't Stop Loving You
9. Toto - Rosanna
10. Will to Power - Baby, I Love Your Way / Freebird
Son 30 gün:
1. Owen Paul - My Favourite Waste of Time
2. Gloria Estefan - Get On Your Feet
3. Bros - When Will I Be Famous?
4. The Style Council - Shout to the Top
5. Steve Miller Band - Abracadabra
6. The Belle Stars - Iko Iko
7. Talking Heads - Road to Nowhere
8. Bill Medley - (I've Had) The Time of My Life
9. Jennifer Rush - The Power of Love
10. Dionne Warwick - That's What Friends Are For
Kişiler
E-posta:&nbsp
onair@totallyradio.com.au
Sosyal ağlar
Paylaş
Yorumlar