We're In This Love Together
Al Jarreau
1611429705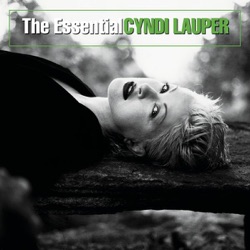 Money Changes Everything
Cyndi Lauper
1611429447
I Don't Want Your Love
Duran Duran
1611429210
Put a Little Love In Your Heart
Al Green
1611428999
Keeping the Faith
Billy Joel
1611428727
Misled
Kool & The Gang
1611428248
Heartache Tonight
Eagles
1611427953
Harden My Heart
Quarterflash
1611427782
Every Love Song
Greg Kihn Band
1611427567
Pray
MC Hammer
1611427256
Daha fazla göster
Back To The 80's Radio canlı
Back To The 80's Radio is an online radio channel that live streams globally 24/7 the greatest hits from the 80s. With a logo design that reminiscent of the 80s' blockbuster Back To the Future, the channel takes the listeners down memory lane in a nostalgic journey through the songs that defined the decade.
Back to the 80's Radio is part of Heartbeat of Flagler, a network of radio stations based in Florida.
Frekanslar Back To The 80's Radio
Palm Coast: Online
Daha fazla göster
En İyi Şarkılar
Son 7 gün:
1. Alice Cooper - Clones (We're All)
2. The Bangles - Be With You
3. Corey Hart - Sunglasses At Night
4. Juice Newton - Queen of Hearts
5. Mr. Mister - Kyrie
6. Night Ranger - Goodbye
7. Communards, The - Don't Leave Me This Way
8. John Waite - Missing You
9. Debbie Gibson - Shake Your Love
10. Tiffany - i Think We're Alone Now
Son 30 gün:
1. Mr. Mister - Kyrie
2. Men At Work - Down Under
3. Billy Idol - Eyes Without a Face
4. Men At Work - Who Can It Be Now?
5. The Dream Academy - Life In a Northern Town
6. Lisa Lisa & Cult Jam - I Wonder If I Take You Home
7. Juice Newton - Queen of Hearts
8. Gary Numan - Cars
9. Daryl Hall - Out of Touch
10. David Guetta & Madonna - Lucky Star
Kişiler
Websitesi:&nbsp
www.heartbeatofflagler.com/
Adres:&nbsp7 Campbell Ct, Palm Coast, FL 32137, USA
Telefon:&nbsp(386) 445-5564
E-posta:&nbspheartbeatofflagler@hughes.net
Sosyal ağlar
Paylaş
Yorumlar